Carleton University hiring resident magician to explain sleight of hand in modern life
If any streetwise academic desires to pitch into the world of "perception and deception," there's good news: Carleton University in Ottawa has conjured a position just for you.
The university is hiring someone to establish a research and teaching program in the "conjuring arts" for graduates and undergraduates.
"It is a very opportune time to have somebody like this because we're experiencing people doing all kinds of things that are deceptive, you know," said the school's interim president Alastair Summerlee.
"They persuade lots of people and we really don't understand how people can be drawn into those things, so this creates an opportunity to look at that."
Whoever fills the role will have to dig in and find out what it is about our nature that makes people both good at deceiving and at being deceived.
In other words, what makes deception work like magic?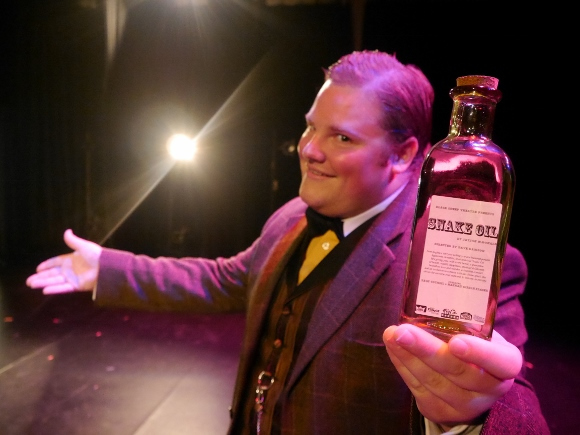 Zach Council pose for their show Snake Oil in Winnipeg in July 2014
"Whether it's fake news or whether it's politicians convincing people," Summerlee said a major theme will be "understanding something about the illusion that they created, how do they work?"
So far, the Faculty of Arts and Social Science has received about 80 applicants from a variety of backgrounds, Summerlee said. The announcement is expected this summer.
The chair position is named after Allan Slaight, who in addition to being one Canada's richest people, has been an avid magic buff, even editing and helping to write a tome on the work of Stewart James, one of Canada's most productive magicians.
The job description asks Carleton's resident sorcerer to game-plan aspects of the history of magic, the history of perception and, of course, to investigate perception and deception.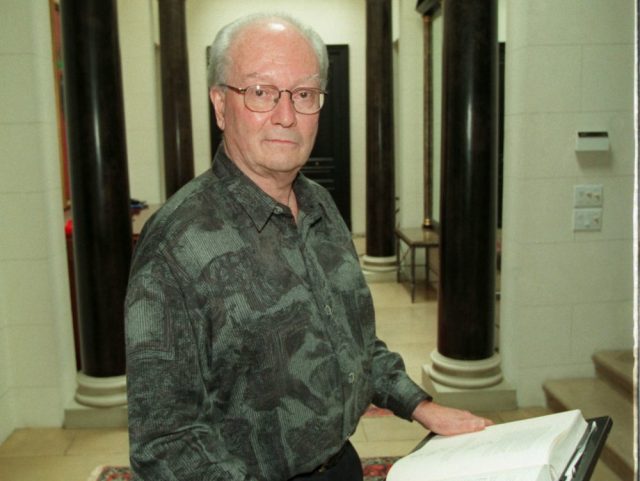 Philanthropist Allan Slaight, pictured in 2005, has held a lifelong interest in magic.

Carleton is matching a $2 million grant from The Slaight Family Foundation for the new post. The money will cover everything from the chair's salary and hiring graduates to travel to investigate magic archives around the world.
Summerlee said a major task will be for the resident sorcerer to link the "enormous amount of information" that has been gathered and printed worldwide about magic, which he or she would do through a digital archive, he said.
The chair position is for a five-year renewable term with the possibility of tenure.
Summerlee said he wants people to explore, "what is it about our psyches that make us so gullible?"
In an effort to figure out what magic can reveal about our beliefs, researchers at the University of London asked people to explain a magic trick where the solution is not as obvious as it seems. They ran an experiment asking 120 people to explain a trick in which the magician produces the card that people chose in a deck from his back pocket.
In one version, the magician acts as if he's swiping a queen of clubs from his hand, the card in question, into his back pocket. In another, he keeps his hand open and empty before drawing the card. In the third and final version of the experiment, the magician acts as if he's swiping the queen but reveals an empty palm before reaching in his pocket.
In the first experiment, when the magician didn't fake a swipe, 87% of participants figured out the solution, that there was a duplicate in the pocket. Of the people who were shown an empty hand before reaching in, only 60% managed to figure out the trick.
"It's as if, having made the effort to construct a solution, people become stuck on it and less able to 'think outside the box' and come up with a new solution that abandons their original assumptions," stated Gustav Kuhn, who led the study.
"If you don't understand what causes an eclipse of the sun, then rather than go to bed at night with that mystery, then perhaps you make up a story about a dragon eating the sun or something like this so myths and legends spring up to explain the things that we lack the knowledge for," said Michael Close who has written several books for magicians on the craft and works as a consultant for Penn and Teller's Fool Me.
"If they can't immediately figure out, logically, how a trick works then people will try to rationalize it," he added.
When faced with messy questions, it's not always easy to figure out the answer the world has in its back pocket.
"I think part of it is laziness."
Fake news travels six times faster than the truth on Twitter. And bots aren't the culprits