Broadband Matters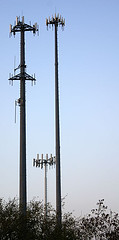 Jay Ackroyd convinced me I should make explicit something that's only implicit in yesterday's post on the vast consumer surplus associated with digital media, namely that the case for some form of subsidization of fast internet access is very strong. When this is talked about it's normally discussed in terms of the idea that digital infrastructure is important to economic growth. And it is. But what that misses is the huge amount of value that can and will be created and distributed for free if people have the means to do it.
Exactly what that means in policy terms is another question. There are a lot of different things you could do. But as just a small example it would make a lot more sense for your cell phone bill to be tax deductible than your home mortgage interest.
More ambitiously, instead of having a US Postal Service whose main mission is to provide subsidized delivery of pieces of paper to low-density areas, we could have a government telecommunications entity whose purpose is to provide fast wireless broadband everywhere.