BREAKING: Half of People Are Women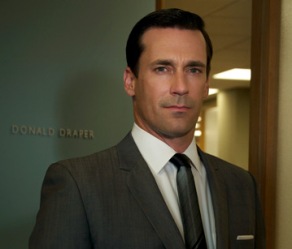 I think this from Kevin Drum nicely encapsulates the past 40-50 years of US political development:
My post earlier today about the decline of organized labor and the rise of rights-based activism within the post-60s liberal community provokes an obvious question: was this a good thing?
Obviously it was good for African-Americans and women and gays and others who benefited from it. But it wasn't so good for the economic fortunes of the working and middle classes. And that was almost certainly the tradeoff we made. In the 70s and beyond, probably 80% of the money and emotional energy that sustained the Democratic Party came from environmental and rights activists. But within the Republican Party, money and energy were about evenly divided between social conservatives and the business community. What happened after that was unsurprising: on social issues, where 80% of the liberal party was fighting 50% of the conservative party, liberals made a lot of progress. On economic issues, where 20% of the liberal party was fighting 50% of the conservative party, liberals steadily lost ground. And when Democrats decided to become more "business friendly" in the late 80s, we lost even more ground. That's how things played out, and under the circumstances that's pretty much exactly how you'd expect them to play out.
To me, this just seems like an overwhelmingly good tradeoff. After all, "African Americans and women and gays" and "the working and middle classes" aren't separate groups of people. Half the population is women. Add in gays and lesbians and racial minorities, and the move toward social tolerance has been a series of giant leaps forward for the majority of the American people. What's more, if you look at those working- and middle-class Americans whose families lived in Asia or Latin America in 1970 you'll see that the level of economic progress facilitated by the tolerance agenda is enormous.
One thing I'll say to Drum, though, is that I think the tradeoff happens along more dimensions than simply the unions vs other groups one.
Consider divorce. When a couple gets divorced, the woman normally ends up with a lower household income than she had pre-divorced. So making it easier for women to leave unhappy marriages led, in practice, to declining household incomes for American women. But I think it entails a very narrow view of human well-being to say that women were made "worse off" by changes that have allowed them to be less tolerant of abusive husbands, philanderers, etc. Social justice and human equality do not live on bread alone and I think it's both natural and healthy that as average material living standards increase progressive focus starts to turn more toward the "post-material" issues.
Relatedly, I'm not even sure how much of a real choice there even was. There were racially regressive elements of the American labor movement, but on the whole organized labor's embrace of civil rights was important to making it happen. Total homegeneity is a favorable situation for economic solidarity, but if it doesn't exist (as it never has in America) then social intolerance becomes a tool of divide and conquer strategies by capital and the optimal strategy for labor is to promote tolerance and inclusion.