Bitcoin can become a legit global currency — in theory, Goldman says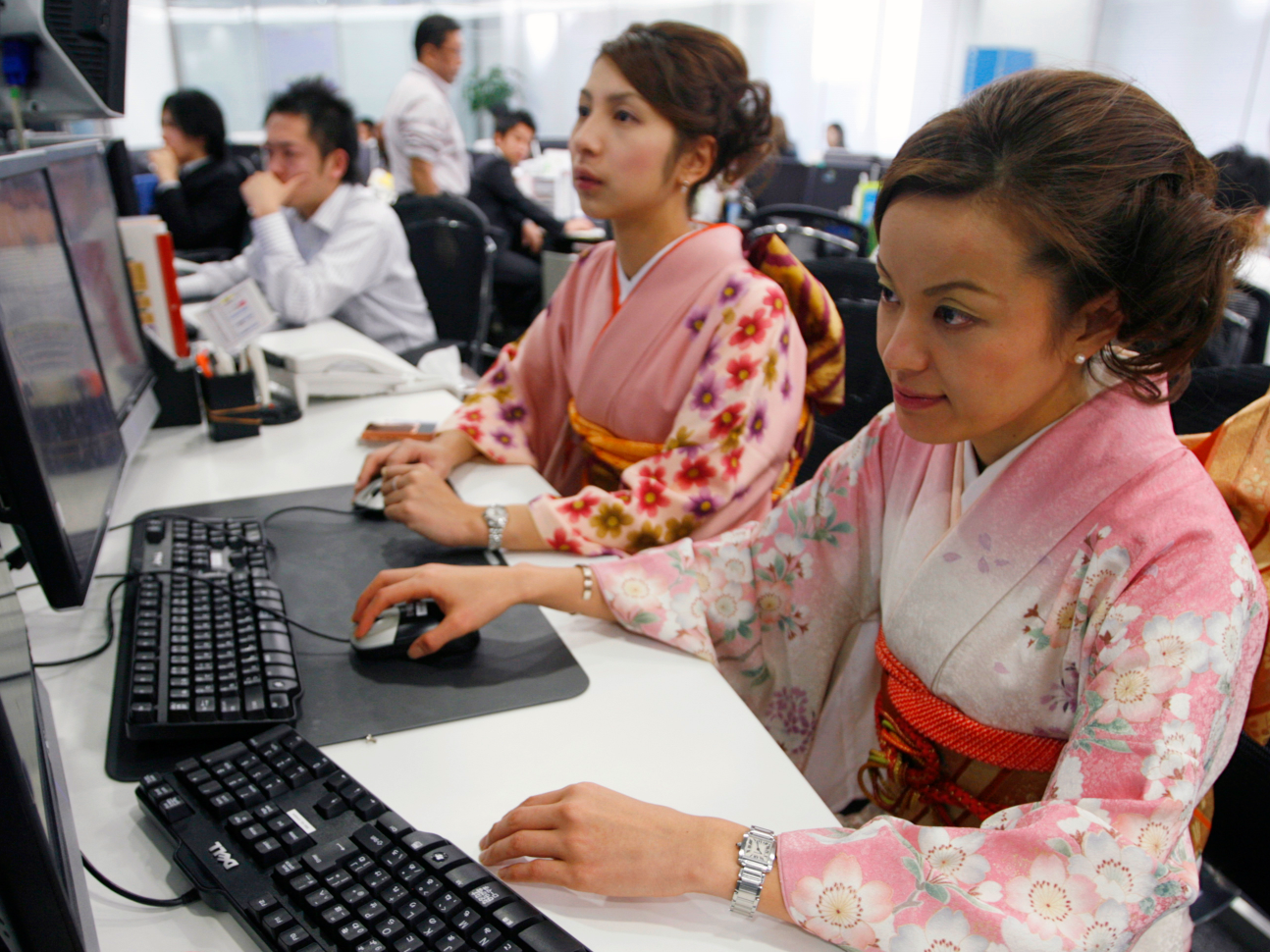 REUTERS/Yuriko Nakao
Bitcoin can serve as a global currency in theory, according to Goldman Sachs strategists.
The reality is that much of the developed world already has stable monetary systems, alternative stores of value, and the US dollar for foreign trade and reserves.
Cryptocurrencies may be useful in parts of the global financial system where the traditional functions of money don't work as well.

Bitcoin can be a legitimate and widespread form of money but mostly in theory, for now, according to Goldman Sachs strategists.
That's because the key functions of money that bitcoin can serve are already well handled across much of the developed world. Many countries had stable currencies and inflation rates before bitcoin came along. The dollar is the standard for international trade, and for foreign-exchange reserves. Investors wanting to diversify their portfolios could use precious metals like gold.
And so, cryptocurrencies seem to be trying to solve problems that don't exist — at least in the developed world.
"The widespread use of the dollar outside the US — and full dollarization in some countries — suggests there is already demand for an internationally accepted medium of exchange and store of value," said Goldman's Zach Pandl and Charles Himmelberg in a note on Wednesday.
"In those countries and corners of the financial system where the traditional services of money are inadequately supplied, bitcoin (and cryptocurrencies more generally) may offer viable alternatives."
The strategists said there's evidence that demand for cryptos is related to regions where there's already a dissatisfaction with the existing monetary system. For example, bitcoin exchange volumes surged in China after the country started clamping down on capital outflows in 2016.

Goldman Sachs
In that sense, there's demand for bitcoin as a form of money to make transactions. But as part of a currency portfolio, cryptocurrencies are "more consistent with a classic speculative bubble," the strategists said. They noted that Korea and Japan dominate bitcoin exchange volumes, but are also countries with stable monetary systems.
The reality is that cryptocurrencies still have a high regulatory bar to clear in most places, the strategists said. To start with, governments can't track who's paying or receiving digital currencies. And as traders well know, cryptos are vulnerable to wild price swings that are rare with fiat currencies, making them bad stores of value.
Goldman Sachs is reportedly preparing a cryptocurrency trading desk.NOW WATCH: How the sale of Qdoba will impact Chipotle's future