The Back Catalog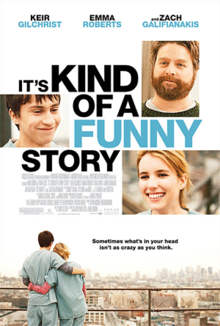 Julian Sanchez writes that highbrow film is increasingly facing competition from its own back-catalog:
On the movie side, though, I don't think it's that movies as such are in decline as elite entertainment, but that technology has effectively forced new highbrow movies to compete with the cinema's ample back catalog. Twenty years ago, if you wanted to have a "home entertainment center" that could serve as a decent substitute for the theatrical experience, you pretty much had to be willing to drop ten grand and devote a room of your house to it. Now a 50″ high-definition TV can be had for a few hundred dollars, and will fit against the wall of an apartment living room. It's not a perfect substitute: If you want to get a big group of people together and make a social event of seeing a big flashy action movie with the latest special effects, the theater is still probably your best bet. But if you want to watch The Seventh Seal or Citizen Kane with a couple other people, it's a viable alternative in a way that the smaller standard-def TV you'd find in an equivalent middle class home circa 1990 just wasn't. Moreover, for the cost of a $10 monthly Netflix subscription, you've got an ample and growing library of both classic and recent movies available on demand. Once those costs are sunk, and once the audio-visual quality is high enough, a lot of people will actively prefer to watch a quieter or more thoughtful movie at home with a glass of wine.
Here, again, if you're in the mood for (say) a big flashy sci-fi action movie, improvements in filmmaking technology mean that the latest theatrical release is going to have enough of an advantage to be competitive with the back catalog. Whatever else you might say about it, Inception is visually a lot more impressive than most old action sci-fi movies. (There are exceptions—Blade Runner springs to mind—but not a ton.) But if you're looking for a smart, artistically shot film with smart dialogue? Unless you're a truly voracious film buff, there are probably a couple hundred Criterion Collection films you haven't seen that are superior on those dimensions to anything made this year. Time and tech do a lot more at the margin to improve flicks than films.
This is logical to me although it doesn't meet my life experience. I went to see It's Kind of a Funny Story on Monday at the local Landmark Theater even though I could have watched The Big Sleep on Netflix streaming at home and almost certainly seen a better movie. To me, at least, the movie theater has become an unusual point of refuge from the ubiquitous connectivity of my laptop, smart phone, iPad, etc.—a place where social convention makes you shut up and watch in a way that's hard to achieve at home.
But then again, I live in easy walking distance to two movie theaters. If going to catch something new weren't a matter of a 5 minute jaunt to Gallery Place or a 15 minute stroll to E Street I might have a different attitude. Do you need to wait for the bus to go see a movie when you could just watch at home? Maybe not. And the calculus looks very different if you have kids and going to the movies versus just watching one after you've put them to bed involves adding the cost of a sitter, etc.