Amazon's newly updated Fire TV is an amazing deal for under $100
The Insider Picks team writes about stuff we think you'll like. Business Insider has affiliate partnerships, so we get a share of the revenue from your purchase.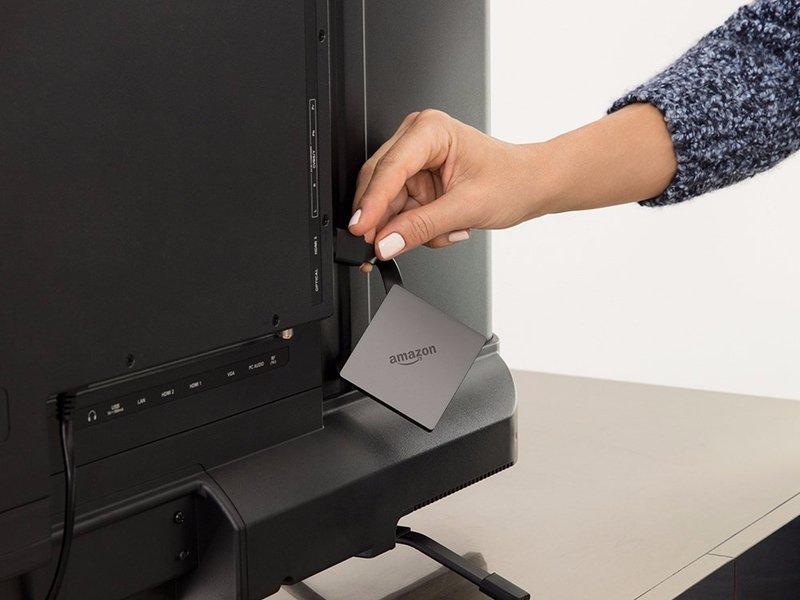 Amazon
Amazon's new Fire TV is available today for $69.99. It supports 4K HDR video output at 60fps, Dolby Atmos, and the wireless AC standard.
Like recent generations of Fire TV hardware, it comes bundled with an Alexa-enabled remote so it can also be used as a smart home hub.
Those who buy and active their Fire TV before November 15 will receive promo codes for one free month of Showtime and two free months of Hulu.
While its surprise announcement of a home security camera might be turning some heads, Amazon is also officially launching a new version of its popular Fire TV media streamer.
In terms of design, the new Fire TV falls somewhere between the box it's replacing and Amazon's Fire TV Stick. It's powered through a wall adapter with a Micro USB plug, and its short HDMI connector comes attached so you won't have a mess of cables cluttered around the back of your TV.
But unlike smaller streaming dongles, the new Fire TV is capable of outputting 4K HDR video at 60 fps (frames per second) and has support for Dolby Atmos, which lets you have better-than-5.1-surround-sound with the right equipment. These specs, plus a quad-core processor, support for the current fastest Wi-Fi standard, and Amazon Alexa integration are impressive on their own, but that the new Fire TV costs closer to $50 than $100 is pretty amazing.
It's great enough to have earned a place as the best Fire TV option in our media streaming box buying guide.
Like all streaming devices, the new Fire TV has apps for the big streaming players like Netflix and Hulu, but it can also access Amazon's own video content. Prime members will find their video queue and recommendations are automatically displayed once they sign in. The same is true for their Prime Music library.
Over the past few years, Amazon has also made deals with premium video content providers to get their content on its platform, and its pulled some strings for early adopters of the new Fire TV. Anyone who activates one before November 15 will receive promo codes for one free month of Showtime access and two free months of Hulu access.
Besides being a media streaming box, the new Fire TV can also be a smart home hub thanks to the included Alexa remote. You can speak into the remote to navigate around the Fire TV's interface and access video content, but also control your smart home accessories, ask questions, or access any of Alexa's skills.
If you're looking for a way to future-proof your home theater system without breaking the bank, the new Fire TV is a good bet. It supports all the latest audio, video, and wireless standards, and the fact that it can pull double duty as a smart home hub in a pinch is a nice bonus.
Buy the all-new Fire TV with 4K Ultra HD and Alexa Voice Remote at Amazon for $69.99