Amazon Is Toast…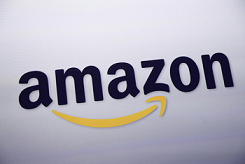 Buckle up for a wild ride…
Today, Amazon.com Inc. (AMZN) dropped nearly 5% as traders reacted to disappointing November retail sales figures.  For the month, retail sales rose 0.2% – short of the 0.6% forecasts.  The weakness was particularly attributed to falling demand for autos, apparel, and electronics…
Although today's data wasn't particularly encouraging, the action in AMZN can't be fully blamed on the poor retail data.  After all, the stock has been falling for a number of weeks now.  Today's sell-off briefly sent the stock below the key $180 support level – down more than 25% from the peak less than two months ago.
Much of the weakness can be traced back to executives decision to pursue revenue growth at the expense of profit (at least for the time being).  Depending on which reports you read, the Amazon "Kindle Fire" tablet is being sold at a loss of $5 to $25 per unit – with the expectations that the company will eventually make up the loss by selling content.
Of course the razor / razor blade sales approach made famous by Gillette & Co. is a tried and true method for generating long-term revenue streams, one has to wonder if Amazon is making a huge gamble here – and if investors are making a huge gamble by owning the stock…
To make the Kindle Fire work, Amazon has to capture a significant amount of market share from Apple Corp. (AAPL).  This is an expensive process – especially when factoring in the marketing costs associated with a global roll-out of this product.  Considering the iPad's loyal user base, and the extreme's to which Apple has gone to make the iPad an industry standard, it is going to be difficult to create a better user experience.
In addition to the Kindle Fire and the iPad, there are still plenty of other high-end tablets competing for survival.  A recently updated blog on Cnet.com lists no less than 55 tablets that consumers can choose from (yes, this includes different versions of various "base" tablet platforms).  The high level of competition makes this a difficult market for Amazon to take control of – and both investors and analysts are waking up to the risks in play…
Interview With a Trading Legend
30-Year audited track record with 41.6% compounded
annual returns. How did he do it??
Get your FREE download of the interview here.
Earnings Expectations Trending Lower
If you talk to any AMZN investor, they will tell you that the bull case for this stock is the long-term growth expectations.  As an investor, it makes sense to pay a premium price for a stock – if you know with some certainty that earnings will quickly catch up to the premium price you are paying.
Amazon.com has always been a company with huge growth expectations – and investors have always paid a premium price for future earnings.  In fact, AMZN traded as a public company (with a generous market capitalization) for years before it realized its first profit.
But now that the company is collecting more than $10 billion in revenue per quarter, investors have to start thinking about whether Amazon.com can continue to grow at the exponential rates they have come to expect.
Most recently, it looks like confidence in future earnings growth is starting to slip – a trend that could be exacerbated with a more challenging environment for consumers.  Take a look at the recent activity in forecasts for AMZN earnings (table from Yahoo! Finance)



Not only are the expectations shifting dramatically for the current quarter – but analysts are revising earnings targets sharply lower for 2012.  With next year's earnings estimates cut by nearly 1/3, it's no surprise that the stock has taken a significant hit.
Another $100 To Go?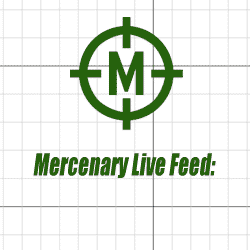 Whenever a widely-owned stock like AMZN begins to fall, it's almost a requirement for the bulls to rush in and explain how "oversold" the stock has become and recommend buying on the "dips."  Unfortunately, buying dips in an over-priced stock – in the middle of a dangerous market environment – can be hazardous to your capital's health…
At Mercenary Trader, we try to stay away from "making predictions."  The flexible trader must focus instead on strong reward-to-risk trade scenarios, with the ability to flex as the environment changes and new information becomes available.
But for the sake of argument, let's look at where AMZN could trade over the next several months…  Let's assume, of course, that this is a strong growth company with a number of great initiatives and a stable revenue source.  Let's assume that after booking 70% growth from 2011 to 2012 (that's gets us to analyst projections of $2.03 for next year), AMZN continues to grow at a very robust 40% rate for the foreseeable future…
If you took the name "Amazon.com" off the heading, what would you be willing to pay for this retail / tech stock?  Sixty times earnings??  Probably not, considering the global debt challenges and economic uncertainty.  Keep in mind, this isn't a small upstart – their revenue and earnings are intricately tied to global economic trends.
Even if you settled on 40X next year's earnings (a generous multiple for any growth stock right now), AMZN's price would only come up to $80 per share.  So the question is – is it possible to imagine AMZN trading at $80 in the next few months?? I think you can make a decent case for that scenario…



Charting The Destruction
Since midway through 2010, AMZN has been in a relatively bullish pattern – with short-term declines only attracting buyers and leading to new rallies.
But over the last quarter, the action has become much more sporadic, with the stock topping out near $250 and selling off sharply in the last 8 weeks.  Depending on how you label the action, it's not too difficult to visualize a head and shoulders pattern for the stock.  The bottom line is that $180 is a very important technical level for the stock – one which, if broken, could lead to panic selling by longer-term investors.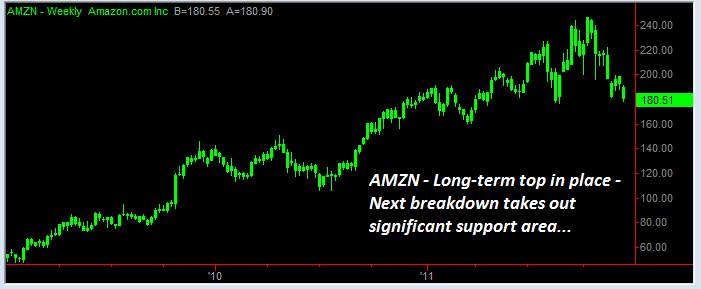 Over the past few weeks, we have begun building a bearish position in the stock.  On November 8th, we identified an entry opportunity as mentioned in the Mercenary Live Feed 11/08 Pre-Open post:
Meanwhile, another high flyer offers strong reward to risk this morning — our potential short setup in Amazon (AMZN). Amazon gapped down on huge volume after a disappointment, and has since rallied to test the 50 EMA on declining volume, leaving a large number of trapped bulls above $225 and potentially confirming a massive double top.
For AMZN, a successful strategy has been to wait for consolidation periods (following significant declines), and enter when the consolidations begin to break down.  After taking an initial position on 11/9 – when AMZN actually triggered our stop / limit order – we added vertical exposure to the position – shorting additional shares on December 7th.
Adding more exposure on the way down – while simultaneously tightening our risk point – allows us to capture a larger profit while still keeping overall risk intact.
Will AMZN drop all the way to $80? It's impossible to know for sure.  But considering the deteriorating fundamental picture, along with a major shift in market sentiment, it's certainly a possibility investors should be considering.  Putting our money where our mouth is, we're willing to put our capital at risk betting that the current decline will continue.
Tread with caution…
MM