8 common words you probably didn't know came from TV shows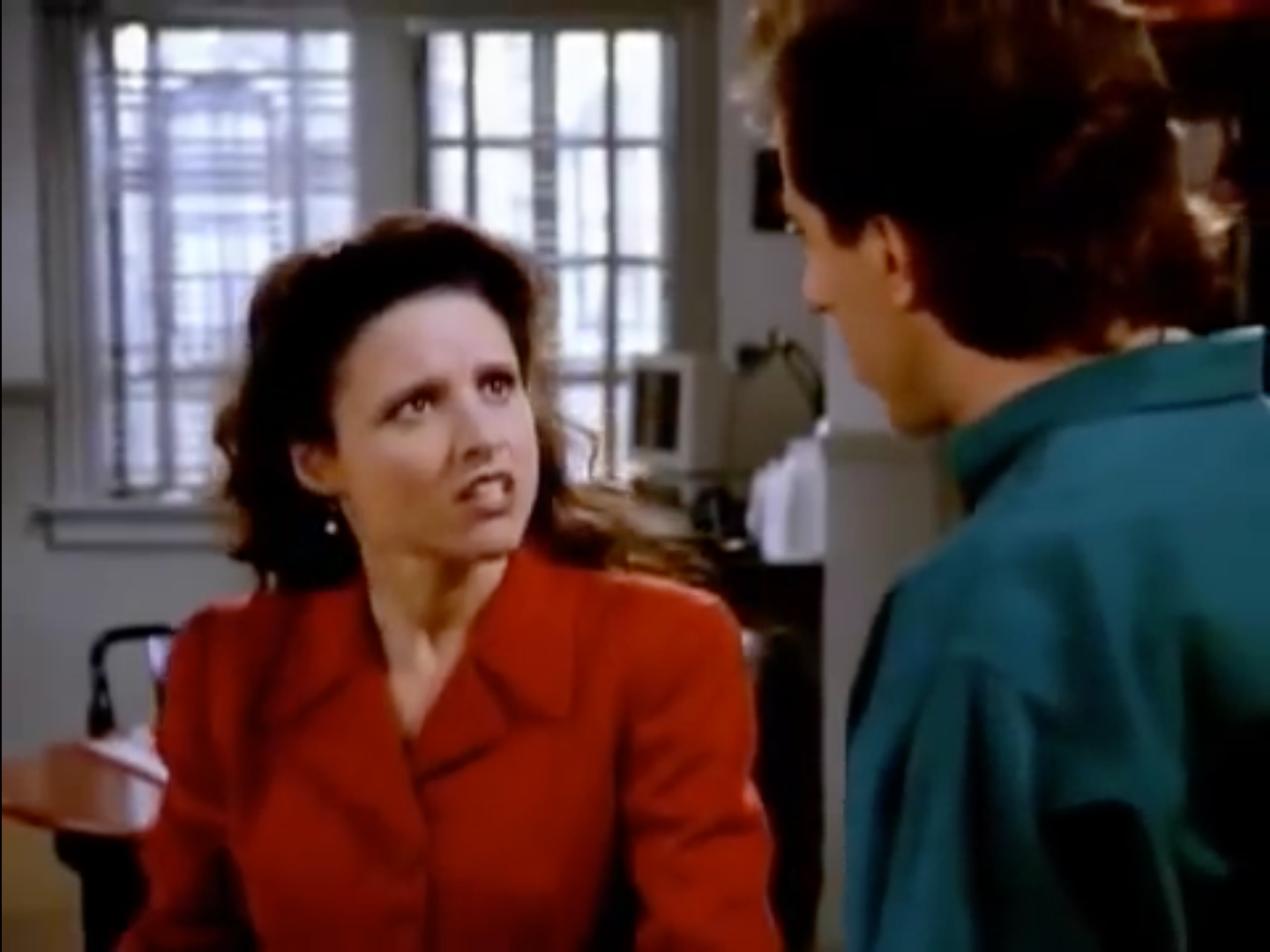 NBC
TV shows like "Friends," "Saturday Night Live," "The Simpsons," and "Seinfeld" have made a lasting cultural impact.
They even added words to the dictionary.
Words like "spam," "regifting," and "going commando" have become part of common parlance.
Television plays an important role in society — it educates, connects with us emotionally, offers cultural commentary, and makes us laugh.
But TV plays an important linguistic role as well. Language experts play close attention to the ways TV shows influence the way we talk, and some of the most interesting linguistic developments are associated with TV.
Take the word "spam," for instance. Once just a canned lunch meat, spam now refers to junk email — all because of a 1970 Monty Python sketch.
There are plenty of other examples too, from shows like "Friends," "Saturday Night Live," "The Simpsons," and "Seinfeld."
Read on to learn about some of the most enduring words that got their starts on popular TV shows."Not!"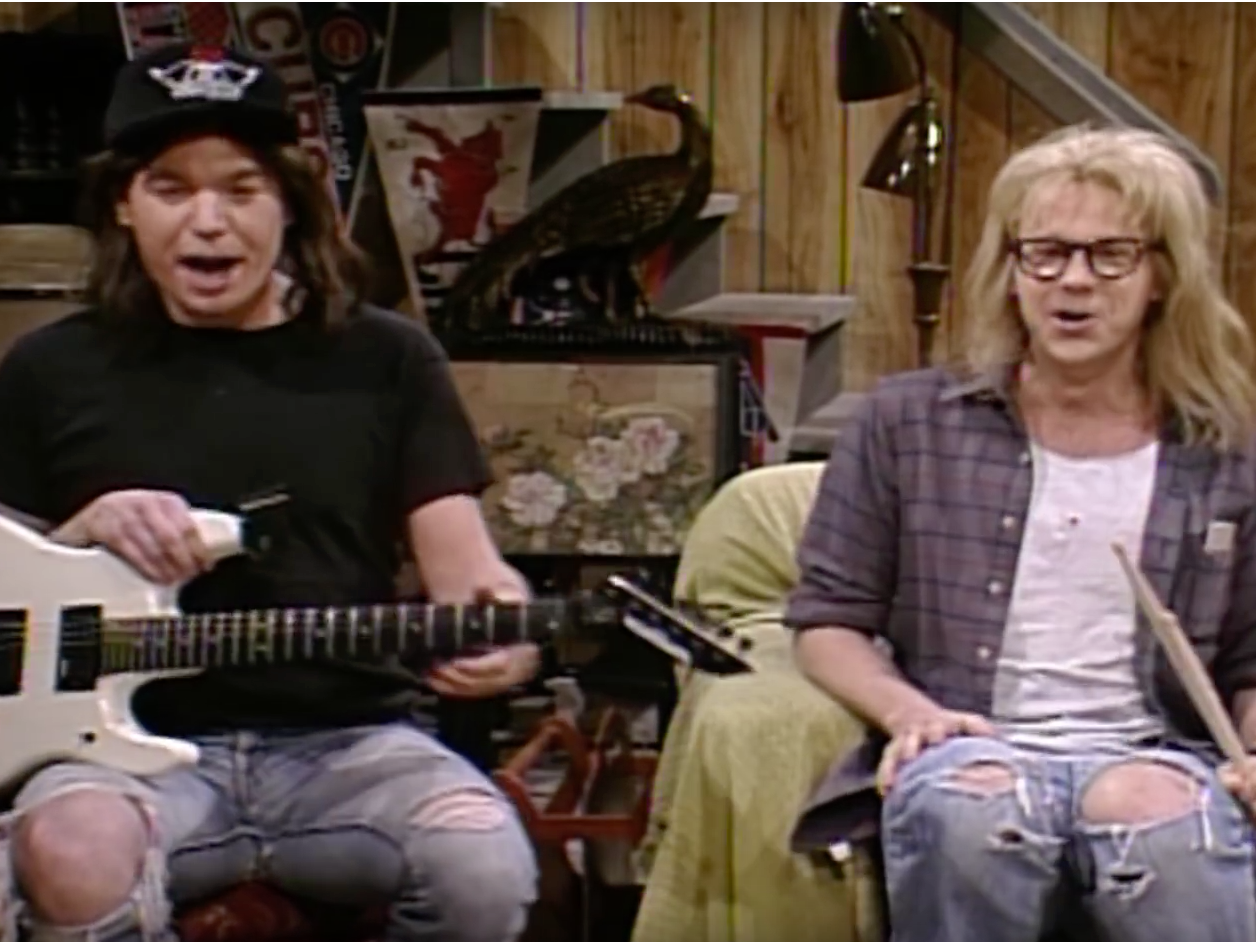 YouTube/NBC
It's hard to believe that one of the most basic joke constructions got its start on "SNL," but that's exactly the case here.
The joke debuted in a well-known 1990 "Wayne's World" sketch featuring the cast members Mike Myers and Dana Carvey and the host Tom Hanks. At one point, Myers turned to Hanks and said, "Anyways, Barry, that was really interesting," before looking into the camera and adding, "Not!"
The joke turned into one of the sketch's many catchphrases and had such staying power that "Not!" was named the American Dialect Society's Word of the Year in 1992.
In the years before that sketch, the word floated around in the vernacular of UCLA college students according to the Orlando Sentinel. And before that, Steve Martin ad-libbed a similar line in a 1978 "SNL" sketch.
But we can thank "Wayne's World" for bringing the "Not!" joke into the mainstream — and for inspiring one of the more memorable scenes in "Borat."
"Spam"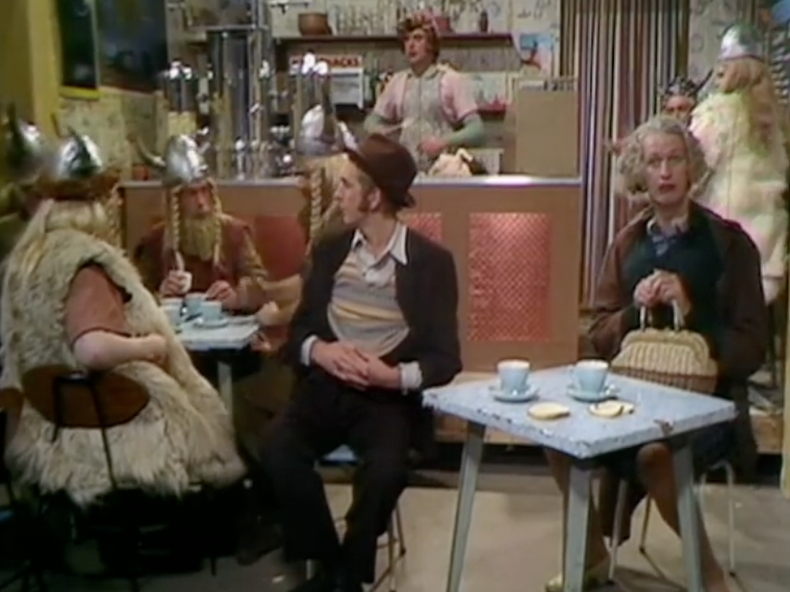 Monty Python/BBC
Canned Spam has been around since the 1930s, but we can thank a 1970 Monty Python sketch for its alternate internet-related definition.
The sketch is set in a cafe where nearly every menu item contains Spam. The references to the canned lunchmeat increase until all the dialogue is drowned out by a chorus of Vikings singing "Spam!" repeatedly.
As chatting on the internet became possible in the '80s and '90s, some early netizens flooded online message boards with lyrics to the song, drowning out other conversations, much like the Vikings in the sketch.
The practice became known as "spamming" the message boards, and by 1990, the definition of "spam" had expanded to any unsolicited online messages sent to a large number of people.
"Regifting"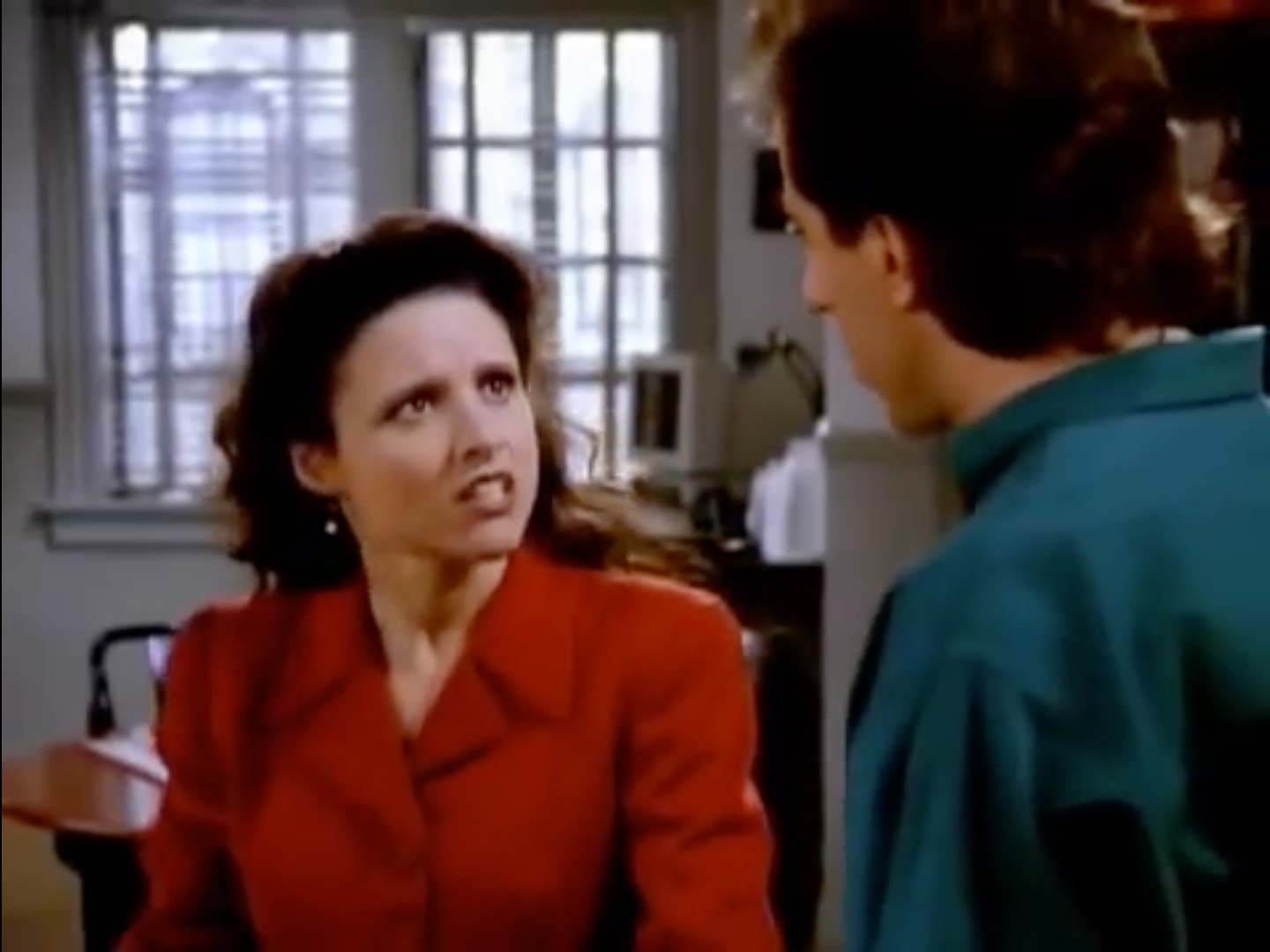 NBC
The practice of giving someone a gift you had previously received has been around as long as gifts have been given.
But calling it "regifting" became popular thanks to a 1995 episode of "Seinfeld" in which a regifted label-maker becomes a topic of concern among the show's characters.
Merriam-Webster also indicates the episode was the first use of the term, saying it emerged in 1995.
See the rest of the story at Business InsiderSee Also:
9 words and phrases people think are wrong, but are actually correct
'Xennials' were born in the early '80s — here are all the ways they're different from the millennials they were supposed to be
KFC is by far the most popular fast food chain in China and it's nothing like the US brand — here's what it's like
SEE ALSO: A made-up word from a 22-year-old 'Simpsons' episode has finally made it into the dictionary
DON'T MISS: 9 words and phrases people think are wrong, but are actually correct