5 reasons why the sluggish robot revolution is about to speed up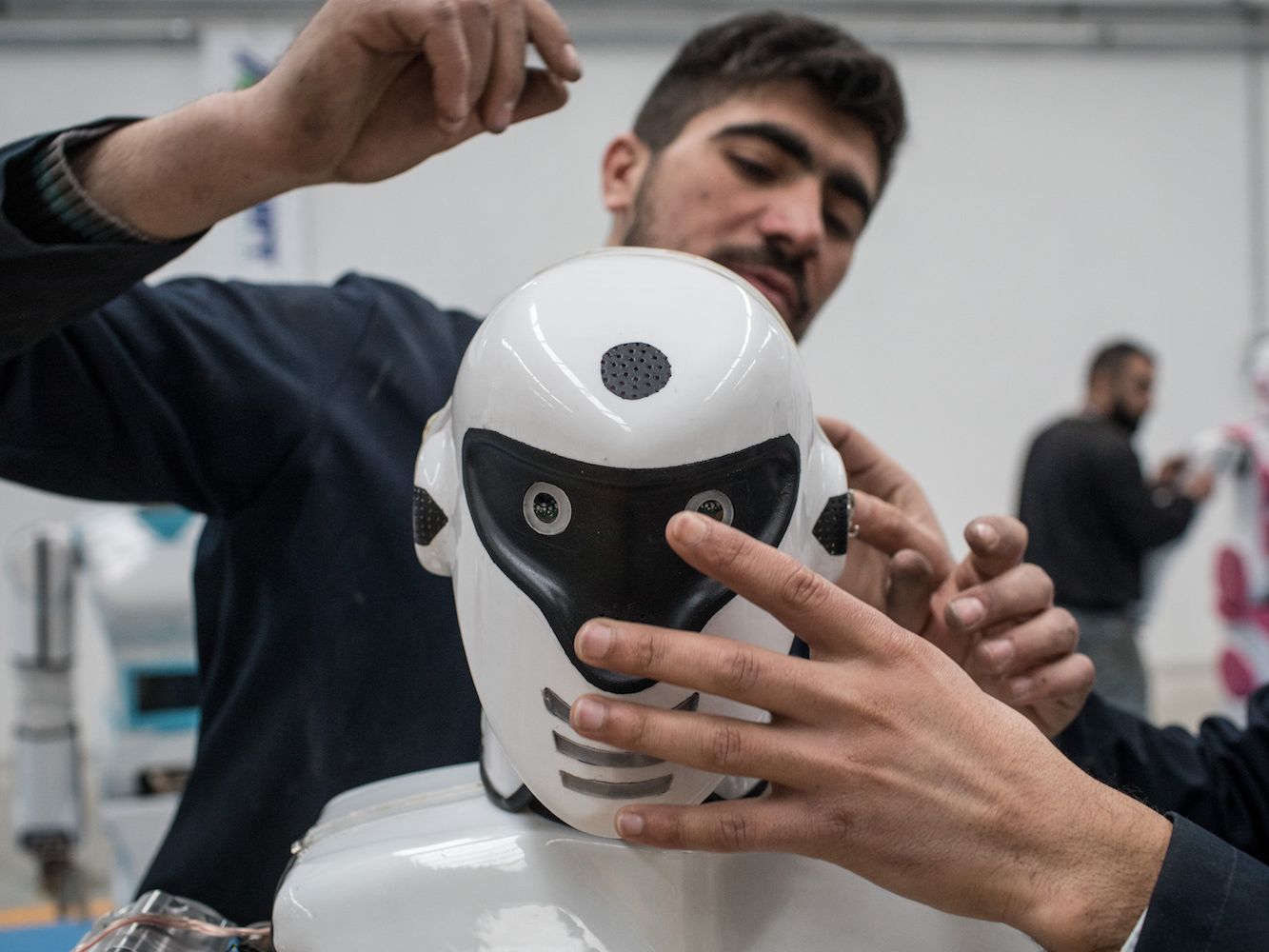 Chris McGrath/Getty Image
To date, the robot revolution has been slow-moving due to the amount of time and money required to develop industrial robots.
In order for robots to become fixtures in our everyday lives, they need to become affordable, socially accepted, and regulated legally.
It has been anticipated that the demand for industrial robots will triple in under a decade.
For years, futurists have been warning anyone who will listen about the impending robot uprising. It's 2018 — so where are all the robots? Although we still don't have robot butlers in every house, small, single-function robots are everywhere. The real question is, where are all the intelligent robots?
Industries have been using robots to assist laborers for more than three decades. Every modern factory relies on robots in assembly lines, while artificial intelligence programmers rely on much smaller robots to help them design better code. We have plenty of robots; they just don't look like we thought they would.See the rest of the story at Business InsiderNOW WATCH: Harvard professor Steven Pinker explains the disturbing truth behind Trump's 2 favorite phrasesSee Also:
VR is still a novelty, but Google's new app could make it serious art
Vladimir Putin's hard-core daily routine includes hours of swimming, late nights, and no alcohol
Andrew McCabe is out — here are all the casualties of the Trump administration so far
SEE ALSO: 3 ergonomic upgrades for your workspace that'll take stress off your fingers and wrists