3 Most Attractive Dividend Opportunities Among 20 Strongest Banks In The World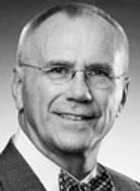 By Richard Shaw (QVM Group): Bloomberg identified the 20 banks they believe to be the financially strongest in the world (Figure 1). We reviewed those banks and selected three as having provided the best historical patterns of dividend growth:
TD (Toronto-Dominion Bank) - NYSE
NA (National Bank of Canada) - TSE
STAN (Standard Chartered) - LSE
All three are non-US banks. One is available on the NYSE and the other two, if purchased, should be acquired on their local Canadian and UK exchanges, not in pink sheet form in the US.
We advise against pink sheets purchases in most cases. That is not to say that we recommend against owning foreign companies whose shares are available in pink sheet form, but that we recommend against owning the pink sheet form of those company's shares. If you want the foreign company, with a few exceptions, it is generally better to own those companies directly on theComplete Story »