14 of the most convincing 'Harry Potter' fan theories we can't stop thinking about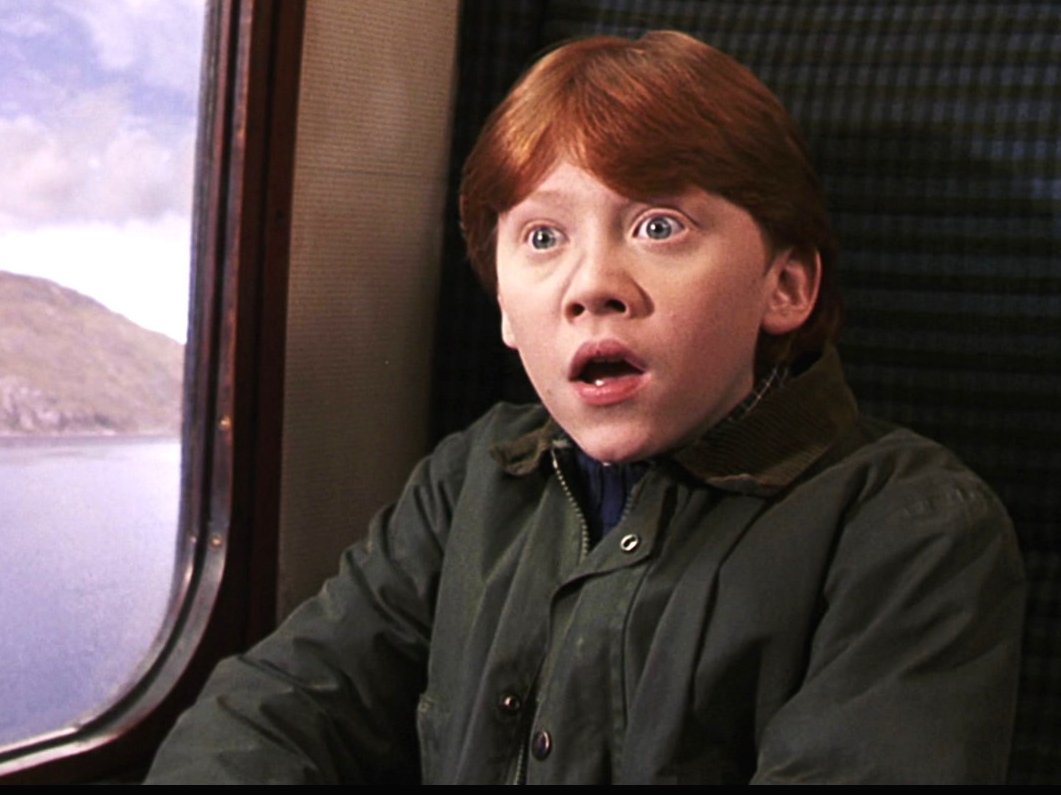 Warner BrosThough it's been nearly a decade since J.K. Rowling finished the "Harry Potter" series, people are still obsessed with the books.
So much so that fan theories still pop up every now and again about characters, the history of Muggles and wizards, and the magic itself.
Keep reading to see 14 of the best theories we can't stop thinking about. Ron Weasley is a time-traveling Dumbledore.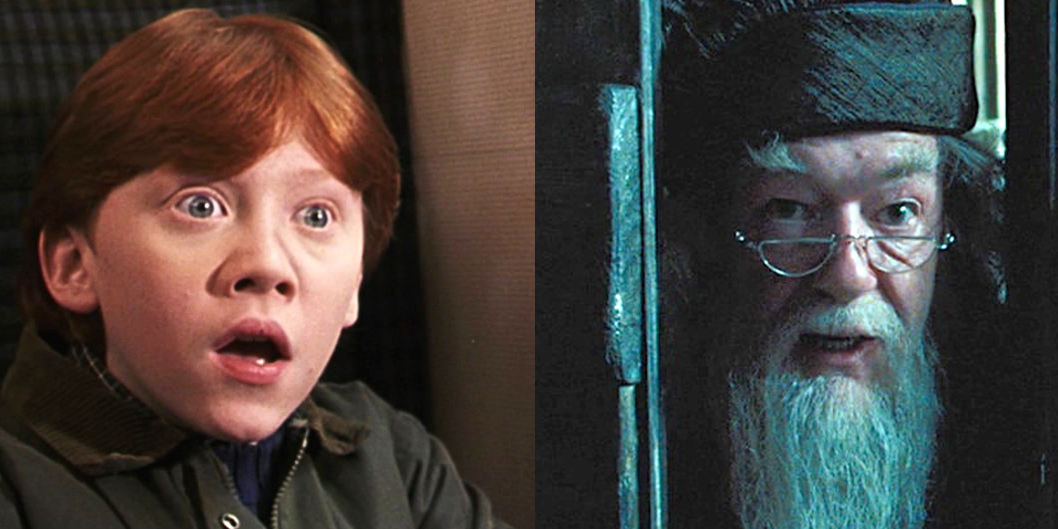 Warner Bros
Though it's unclear where this theory originated, it was quoted on a "Harry Potter" discussion board.
At any rate, at least one reader noticed many similarities between Dumbledore and Ron, including that they both have red hair, blue eyes, a love for sweets, and have at one point in time injured their left leg (Ron when he's attacked by Sirius Black in his dog form in "Prisoner of Azkaban" and Dumbledore with a scar on his left knee that looks like the London Underground).
Of course, in "The Deathly Hallows" we learned Dumbledore's true tragic backstory, but this is still a fun theory to have thrown around. You can read it in it's entirety here.
Professor Trelawney senses Voldemort within Harry from the beginning the series.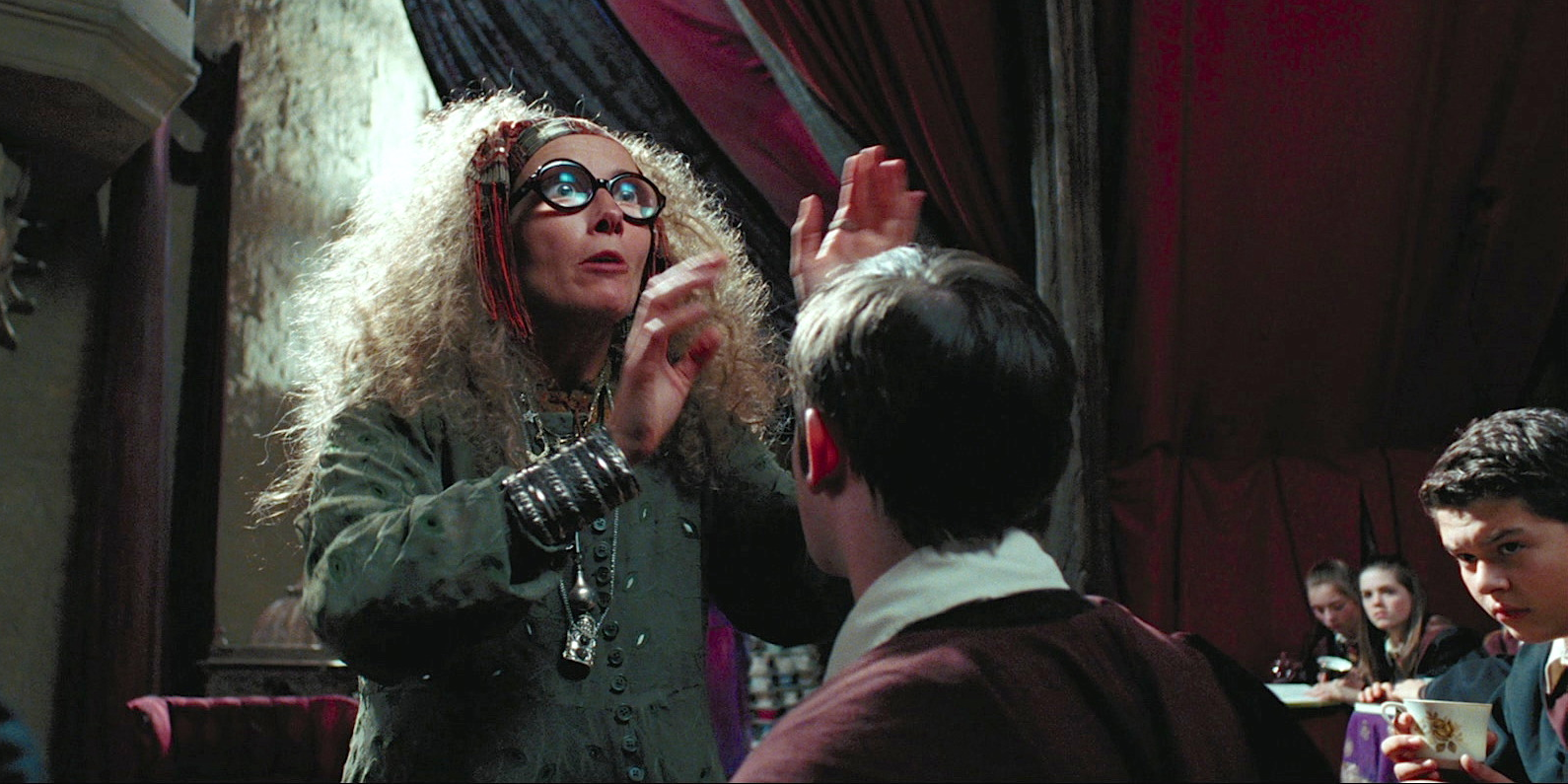 Warner Bros
On Quora, one observant "Harry Potter" fan noticed that when Professor Trelawney first tries to guess Harry's birth month, she guesses that he was born in "midwinter."
Harry, of course, was born in July, but when was Voldemort born? December 31st or midwinter.
Given that Harry was one of Voldemort's Horcruxes, it's possible Sybill Trelawney focused on the part of Voldemort's soul living within Harry when she made her prediction.
Lord Voldemort became a cannibal to make his Horcruxes.

Warner Bros
The process of making a Horcrux is something J.K. Rowling still keeps secret from fans. All we know is it involves a spell, murder, and a separate, unspeakable act.
One Reddit user has a theory that the awful act that the wizard has to commit in order to make the Horcrux is to cannibalize the victim.
"My theory is that in order to make a Horcrux, you must consume the flesh and blood of your victim," the Reddit user sirlionel13 explains. "We know that it is considered one of the darkest arts known to the 20th century magical community, we know that the process involves a murder, a spell, and some atrocious act. We know that this act is something that seems to make Slughorn, Hermione, and J.K.'s editor sick to think about."
Read the whole theory here.
See the rest of the story at Business Insider