'It makes me an icon of Canadian history': Tom Flanagan's enormous, fuzzy bison-hide coat causes Twitter furor
Bison-hide coats have long been an iconic garment of the Canadian west, a staple of Northwest Mounted Police Units in the 1880s, when bison were still a common sight on the plain. But as the animals all but died out, memory of the coats largely vanished.
So when Tom Flanagan wore his enormous, brown, fuzzy buffalo coat on the CBC News Network on Tuesday for a panel discussion on the Clarity Act, looking more like the IKEA monkey than a former longtime advisor to Stephen Harper, he became a nationwide trending topic.
CBC anchor Peter Mansbridge tweeted a picture of Mr. Flanagan, with the caption: "Sasquatch revealed," and was retweeted 400 times.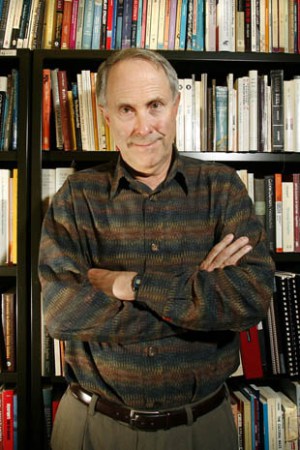 Todd Korol for National PostUniversity of Calgary professor of political science Tom Flanagan in his University office in Calgary, Alberta.
"I don't follow social media myself. People keep emailing me all the latest developments," Mr. Flanagan, a University of Calgary political scientist and commentator, said Wednesday. "[The coat] has generated some interest. I didn't really expect all that, but I guess it's because I'm old enough. I moved to Calgary in 1968 and you would still see one of these old Mountie coats. Not a lot, but you would still see them."
Mr. Flanagan said he wears it every day when the temperature drops below -20C. He doesn't really see what all the fuss is about.
"All my students have seen it. I wear it on campus as well, it's well-known here," he said. "For really cold, snowy days I have my outfit, I call it the 'Full Buffalo.' There's the buffalo coat, sealskin boots, horsehide mitts and a beaver hat. It makes me an icon of Canadian history."
The ensemble doesn't receive any odd stares, he said. In fact "it is kind of a chick magnet. Women are drawn to the coat. They want to come up and feel the coat."
Mr. Flanagan was given the coat as a gift from his wife's brother. Initially the jacket was supposed to go to her, but it was entirely too large.
Related

"It is heavy, but not so heavy that you can't walk around in it comfortably. It's a little awkward getting in and out of cars, but I can do it."
Rhonda Euteneier-Lamb, manager of the RCMP historical collections unit, said buffalo coats were part of RCMP officers' free kit until herds began to decline precipitously at the turn of the 19th century. The coats enjoyed a revival in 1930 when the police were able to obtain 700 hides from the parks service.
The last of the full-length coats, as seen on Parliament Hill, were replaced with a blue coat only in 1961.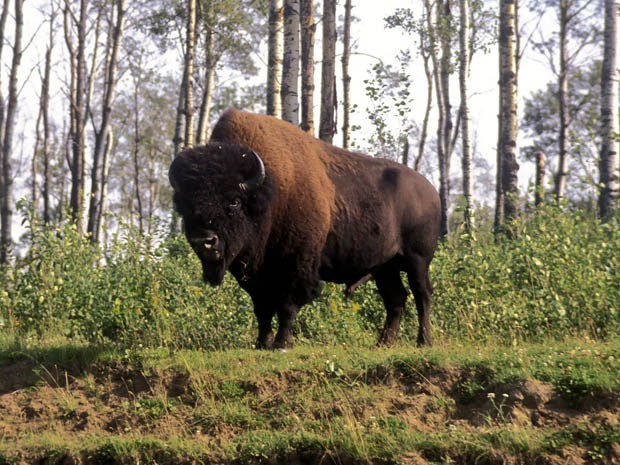 Parks Canada / The Canadian PressA Wood bison.
"They were really used because of the cold prairie temperatures. They were very popular because they kept your body warm. They had large collars so you could roll them up higher to protect your ears and protect your neck, that kind of thing," she said.
Further, Mr. Flanagan said the coat keeps him more comfortable in cold weather than anything else he owns.
"It's extremely warm, but it is a natural fabric. I sat in the chair in the CBC studio for half an hour and by the end of the the thing, I was glad to take it off. But most of the time I felt comfortable, so it was warm but it breathes very well," he said.
But none of that really explains why he wore the fuzzy coat on TV.
"It was an impulse. It was a cold day and I was wearing my coat when I drove down to the CBC for my regular interview," he said. "You get tired of the talking head routine, so I said 'Oh, I'll just wear the coat today to liven things up.' "
National Post
• Email: jgerson@nationalpost.com | Twitter: jengerson